Tamlin Custom Home Packages – Design Process
Tamlin has a proven system for helping owner-builders move their projects forward "comfortably" by providing creative solutions at each step, and allowing clients to make informed building decisions. It all starts in the design process and we help to make it easy.
"We went into the process with a rough floor design and size, and Tamlin translated that into a complete house design. These plans had the minute details sorted out on paper long before any construction had started. This resulted in a house that was exactly what we had envisioned."
Chris & Hilary Langley, Sechelt, B.C. Canada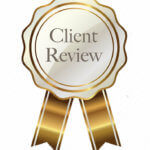 Design Consultation – Initial Meeting
Our experienced Tamlin designers will meet with you to discuss your project in detail. The more that we understand your objectives, the more we can offer recommendations that will be meaningful to you. We often use previous projects as a reference for costs, design, and building ideas in order to provide realistic recommendations. At the initial design stage we will often involve our construction project managers in discussions to offer a different perspective on important building considerations.
Preliminary Design
The next step is creating preliminary drawings using our computer aided design (CAD) system and timber frame 3D drawing program. This includes – elevations, floor plans, and section drawings.
Timber Frame and Materials Specifications
Since we are usually involved from the initial stage of design, we are in the best position to recommend architectural features, and important construction design details that can reduce on-site construction time and costs. Our hybrid timber frame roof and wall systems for example can be designed in many different ways, and we help you choose the optimal system for your home.
Plans Specifications and Home Package Quotation
Our design phase also includes formulation of a basic home package, so the cost of the building materials comprising the "lock-up" portion of the home can be calculated. The quotation is produced at this time and it includes all timber frame (structural and decorative accents), floors, walls, roof, exterior enclosure systems, doors, windows, and all exterior sidings. A detailed specification sheet is provided.
Plan and Specification Changes
Further changes to the plans and specifications are made to meet design and budget objectives. Colour renderings are often used to clarify interior and exterior features, and materials options such as decks, stairs and pre-finished stains are confirmed.
Final Quotation and Contract for Timber Frame Home Package
We provide a detailed final quotation with options to meet your budget. If you decide to proceed to the materials contract, we guarantee the cost quoted until you are ready to build.
Final Permit, Engineering and Construction Plans
Tamlin has one of the most detailed construction plans in the industry to ensure that building is smooth and efficient. A complete bill of materials showing each building component is also provided with final plans.
"With military precision, Paul and Greg expertly led us through the process, assisting us with the design and logistics, helping us arrange all aspects of the build from 4 provinces away."
D. Scharf – Built on Vancouver Island, BC