About Tamlin Homes
Tamlin Homes: Building Better Since 1977
Tamlin International Homes Ltd. established in 1977 is based in Vancouver, BC and is proud to be 100% North American owned and operated.
We manufacture home packages and ship them throughout Canada, the US and Internationally. We are also full General Contractor/Builders in Vancouver and the Fraser Valley in BC.
We are known for designing and building custom residential homes and unique timber frame dwellings with a distinct West Coast feel.
What Makes Us Different From Other Prefab Home Companies?
Tamlin offers an unparalleled level of expertise and customer service. Over the years we have grown our family of professional designers, building crews/sub-trades and network of local building specialists to provide a unique custom level of service to each of our clients.
We also offer unlimited design options to our clients. Select from our ready-to-go home plans or modify one to suit your needs. Clients can also work with our in-house designers to create a custom home without the high cost of an external design firm or have your home designed by an architect and enlist Tamlin to build your Custom Home Package.
"Overall, an amazing company to work with."
Y. Ida – built in Britannia Beach
Timber Frame Homes and Post & Beam Construction
One of our specialties is Timber Frame or Post & Beam construction. These days our Hybrid homes integrate a balance of contemporary or traditional styles, so you can choose to have as much wood and wood features or custom wood joinery in your home. While each one of our homes is designed to meet your specifications, our goal is always to exceed your expectations.
Our approach to West Coast Style design include three elements. First, we try to incorporate natural features such as wood and stone and eco-friendly materials that will last a long time. Second, we design using an open concept with spacious and functional areas, which allow for ease of traffic flow, but privacy and comfort where you need it. Third, we design using the highest level of materials quality and installation with special focus on energy efficiency to save you money.
Over the years Tamlin has amassed a diversified project portfolio including:
Quality Prefab Homes
Custom Residential Homes
Remote/Island Projects
Custom Commercial Buildings
Prefabricated Timber and Log Chalets
Licensed Builder in B.C.
Custom Cottages
About the Owners
PAUL TABUCHI

MARKETING & OPERATIONS

MANAGING PARTNER

CHRIS LYNN

DESIGN & ENGINEERING

MANAGING PARTNER
With over 50 years combined experience in the custom home industry, Chris and Paul provide the leadership and experience needed to continue moving forward with innovative designs and building techniques.
Being employees and then shareholders in Tamlin before taking over complete ownership from the senior partners in 2008, allowed for a seamless transition and continued growth of the company.
Paul's experience in business operations, sales and marketing and Chris' experience in design and project management make them the perfect team to head up Tamlin. Their hands on management style and willingness to step in and assist at any stage of the project is what sets Tamlin apart.
"Given that most people only build a house once or twice in their lifetime, our goal is to provide the expertise and professional support to successfully plan, design, and construct each one of our client's projects. My role is to understand and recommend the best methods of putting each project together by understanding the "big" picture including the scope of each project, budgets, financing, architecture, building trades, interior design, scheduling and all the other aspects of successful general contracting"

PAUL TABUCHI

"My goal is to design with my clients objectives in mind and at the same time, offer a balance of the practical and functional elements of each house project within the overall design. Our technical building knowledge in so many areas of architecture and construction, enables us to communicate effectively with our engineers and sub-trades to ensure that our design details are carried through to the final construction completion stage. Along the way, we always manage to come up with optimal solutions which focus on the highest level of quality in construction."

CHRIS LYNN
Our Staff and Their Dedication to Customer Service
The reason for Tamlin's success has been our complete commitment to our clients. In the building industry where the time frame from conceptualization to delivery and construction often spans many months or even years, the personal involvement, continual dedication and support of each of our Tamlin staff has allowed us to become recognized as a leader in customer service. 2017 marks Tamlin's 40th year of dedication to quality products and customer service. Tamlin has become recognized as a leader in customer service, because of our team's continual dedication and support for each of our clients through every stage of their project.

"I just wanted to take this opportunity to thank you for all that you have done to help us realize our dream home… thank you for your time, patience, expertise and your understanding that this was an adventure for my family… and your company has actually made the whole project fun."
Chris and Hilary Langley, BC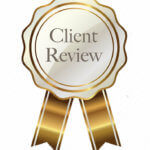 "Excellent customer service. We were always able to contact someone and receive a prompt reply."
Len Aune, Kelowna, BC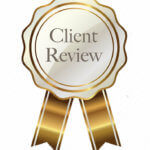 Design, Construction Services and Registered Warranty Builder
For local projects in the Vancouver area or Fraser Valley, Tamlin's role is a Full Service Builder or General Contractor.
Design
Engineering
Permit Plans
Budgeting, Financing
Full Construction
Home Warranty Program of BC (HPO)
For other projects which utilize Tamlin's house package approach, the company will design, engineer, and help plan your building project. Services include:
Design
Engineering
Permit Plans
Specialized prefabricated building components (timber frame and wall systems)
Delivery to your site
Supervision or support with construction through our network of builders
Call us now at our toll free number
1-877-826-5461

to discuss your new home project.