Testimonials From Our Clients
"…Some things take a long time. Longer than we think they should. Long enough that it makes waiting a trying game of calculating how much longer one should wait. Things like an international flight to a sunny destination, filling a hot tub, building a house. And… a thank you.

Some things are worth the wait and keep paying off long after… Like how good it feels to have carefree days in the sun, or a soak in the hot tub or walking the halls of your perfect house, gazing at each detail, savoring the joy of being home. And… finally getting that well deserved, long overdue thank you.

Every time I open the door to our home on Galiano Island I exhale. It is such a harmonious, light filled space, well built and welcoming I am overcome with the tranquil, relaxed feeling of knowing that there is nowhere I would rather be.

As I head over to Galiano to experience our second Christmas there, I am deeply thankful. I am thankful for this beautiful space that functions so well in every season. I am thankful for all the efforts big and small (mostly big!) that make up each and every detail. I am thankful for you generous, creative, and dedicated work.

I am reminded of the many ideas and concepts that fill our conversations. I am reminded of the intense and purposeful discussions about materials, volumes, lines, and costs. Ultimately, I am reminded of how much I enjoyed the process, even the tough moments. I remember arriving one weekend to this wonderful surprise: a stepladder affixed to the tall shelves in the living room. It was like being a kid at Christmas time, opening up that gift you hoped you would get and finding that it is every bit what you hoped for! I remember asking for a concrete feature, wondering how it could be accomplished and then marveling and the finished structure, and feeling like it was the most perfect expression of my Brazilian roots. I remember declaring in dramatic fashion that no house on the island would be complete without an outdoor shower and not realizing for a moment how deeply true that is, how much that singular experience can restore you. I remember coming up with an idea and having exact drawings delivered via email. I remember looking up at the finished house from a lower vantage point on the lot and thinking how lucky I was…

It is a wondrous thing to envision something and have it realized. For this, I thank you.
Thank you for making it happen – from listening to us, to conceptualizing it all on paper, to managing crews and resources, to delivering a beautiful house – you made it happen!"

-Sofia McGowan

Galiano Island – Full Build
"We had our remote Gambier Island property for eight years prior to building.

During that time we designed our dream home on the back of many a napkin. We also saw many of our neighbours have builds that went on for years ending two to three times the builder's original estimate. To add to the challenge we were on high bank waterfront with narrow gravel roads and limited contractors that serviced our Island. We first looked at prefab so we could build offsite but were restricted in design by our access. Next we looked at kit homes but our style was west coast contemporary or the "Dwell" look so the designs didn't fit.

We were unwilling to start a build that might prove to be a disaster. A neighbour introduced us to Tamlin. Tamlin worked with our ideas and created a custom home that was exactly what we envisioned.

Paul and Chris were professional and transparent from the start, creating a building timeline that was like an "Extreme Home" build in order to create a high quality home at the most efficient cost. From blasting and excavation to move in our custom 2600 sq. foot home was built in less than 10 months… a record for an island build.

Each step of the way we knew exactly where we were in the building process and what to expect cost wise. Chris was onsite everyday managing the job site and working alongside the crew. We have been in our home for just over a year and our house is a finalist for a Georgie Award. The quality and cost of our build was critical to us, however our #1 reason why we would recommend Tamlin is their integrity.

Throughout the entire building process Tamlin always had our best interest in mind. They went above and beyond to meet our expectations and delivered on all promises. No matter where your property is if you want a contractor who can deliver on design, quality, cost, and one you can trust, Tamlin is your choice."
-P. Lee & T. Place
Built on Gambier Island BC – Custom Hybrid Timber Frame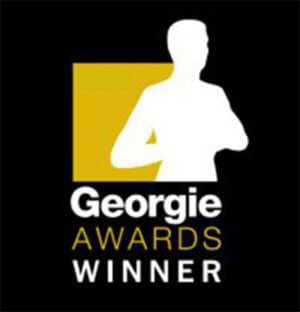 "Everyone loves our new laneway home – especially me. The neighbours comment that it is humble, yet attractive, and that it makes our alley look welcoming. The interior trades always commented on the unique design and finishing touches. Even the city planners, engineers, and inspectors from North Vancouver City have given us TWO THUMBS UP. Everyone loves the Douglas Fir Beams and Trusses. The experience, knowledge, patient guidance provided by Tamlin has helped to make my vision a reality. I cannot believe that I built my dream home! Most importantly it is a beautiful, functional, and welcoming place to live. My expectations were far exceeded – from the initial design meeting to the payment of the final bill (Thank you Joanne!). Everyone that I worked with went above and beyond. I will recommend Tamlin to everyone. "
-Sandy P.
North Vancouver BC – Laneway Home
"We were very pleased with all the services and the products that Tamlin supplied during our renovation. Chris came out, looked around, took some pictures, listened to our wish list and budget and then came up with this amazing design. Paul and Greg then put it all together. We were able to make changes as we went along. The materials were better than most of the products that were available on Vancouver Island. The contractor was able to talk with Greg whenever necessary. None of the material was damaged during shipping. The carpenters were often commenting on how nice the materials were to work with (especially the cedar shakes). We often get comments from our guests on the quality of the doors. I think for someone planning a building or a renovation that lives on an Island, Tamlin is the best way to go."
-Rodney & Myrna B.
Thetis Island BC – Major Renovation
"Tamlin Homes worked with us from start to finish to design and build our house. We are now living in our DREAM home. Our dream has now become a reality thanks to Tamlin. We had started the project with no prior experience or knowledge of what it would take to build a house. After our first meeting with Paul and Chris, the owners, we knew that Tamlin would be our builders. This was based on first impression, their attention to detail and their expert knowledge in all aspects of design and build. From then on they walked us through step by step. Randy was our designer and he impressed us right away with taking our vision and putting it to paper. The great attention to detail and craftsmanship by Tamlin's Project manager and crew, was nothing less than superior. Our home was completed with care and precision. In addition we received many, many compliments on how neat and tidy our work site always was, and I know that Simon takes great pride in that. We feel that communication and trust was huge in undergoing such a project but we never once felt left out of the loop and we were in constant communication about design, build and budget. Simon is super knowledgeable, has an eye for perfection and was always available when needed and is all around a great guy. We feel very lucky to have worked with Tamlin and will always be grateful to them in helping us through the process of building our home. It has been a pleasure working with Tamlin as a whole and especially with the group of individuals that make up the team. We truly feel that they became like family to us and would not hesitate in recommending them to anyone."
-M & S Tanahara
Built in Burnaby BC – Custom Hybrid Timber Frame Home
"I cannot say enough good things about Tamlin Homes. My husband and I are not builders or contractors yet they walked us through the process so we were able to follow the instructions with ease. From the start we were very impressed with Tamlin's no pressure meet and greet where you tell them the idea you have for building and they give you the feedback to help you make some decisions. From there it only got better. I have never dealt with a company where I have felt that they had our back at every stage, where they want you to be happy with your end product as much as you do. From the help we received with the new energy efficient regulations, to the recommendation of a fantastic engineer, to the quality of material shipped and how it was packaged, to the quick responses to any questions we had. We love our home and our kids and grandkids just love it! I can honestly say, if we ever build again, I will look no further than Tamlin Homes."
-Randy and Elaine C.
Built in Barriere Lake
"From the time I found Tamlin online, my experience with your company was outstanding. … overall, the design team (Randy) and business group (Joanne) were honest, forthright and attentive to our needs. I really enjoyed working with Randy. Not only is he an excellent architect and designer, but he genuinely showed enormous compassion towards my wife and I as the project unfolded. He was always available when an unexpected issue arose and he did everything possible to make sure we were happy with the final product. The materials and construction products are exceptional. The house is really well insulated and energy efficient. Our home is really beautiful and I strongly recommend using Tamlin."
-Daniel R. and Cheryl S.
Built in Connecticut, USA
"Being this is our first house that we built, we didn't know what to expect. In the end, we are very pleased with the overall experience. This includes our first contact with Tamlin at the Home Show in Vancouver, then our meetings at their office in Coquitlam, and all the back and forth with our changes and dealing with their designers. As far as construction, we had a local builder do all the work. The builder even felt comfortable dealing with Tamlin on the few occasions where there were questions. We liked that Tamlin was always interested in our progress and kept in constant contact after the materials were delivered. Overall, the entire process exceeded our expectations. After seeing Tamlin's products, how professional they operate, and how they provided our builder with everything needed to get approval and build our island house, we have no problem recommending them to anyone thinking of building a beautiful house like ours."
– Tanya V. and Robert H.
Built on Salt Spring Island, BC
Tamlin is a first class business that has clearly developed impressive customer support with outstanding attention to detail. Last year we were elated to be informed of our final Air Force posting and move to the Comox Valley prior to retirement and found Tamlin through their informative and very professionally presented website. We were impressed with the amount of detail and resources provided on their site and selected the Horne Lake as our perfect downsized home. A quick phone call with Paul turned into informative discussion and we made an immediately connection, and comforted with what they had to offer for the owner/builder; assuring us that we could make this happen in a tight 6 month timeline for planning/delivery. The decision to work with Paul was easy… and the rest is history. With military precision, Paul and Greg expertly led us through the process, assisting us with the design and logistics, helping us arrange all aspects of the build from 4 provinces away. The shipment and delivery was well organized and the panels went up quickly. [We] successfully had the frame up with a roof on in only 10 days, prior to the rainy season. All our neighbors and friends love the attractive traditional design and comments on how the fir timbers compliments to the west coast look and feel of the home. We love the fir timbers and are soon attaching a matching open pavilion to the home with the help from Paul and Greg. We are presently finalizing the home details and final finishes and looking forward to moving in soon. Tamlin has exceeded all of our expectations and we whole heartedly recommend Tamlin Homes to everyone who seeks a high-quality product and a stress free experience.
-Dennis and Diane S.
Built in BC, Canada
"Tahra at Tamlin Custom Timber Frame asked me to write a reference letter outlining our experience working together on a custom built residence now nearing completion in Fort Langley. Our firm specializes in constructing high end homes for demanding buyers with exacting standards. This particular couple's vision for their new home centered around a "lodge" theme that would showcase many of the materials indigenous to the area and handcrafted by local artisan's. After my initial research of several timber companies throughout BC I contacted Tamlin and met Chris and his team in their office to discuss our initial plans. As we worked together on the design it became obvious that their knowledge had been gained through years of hands on experience. This was supported by the presentation we were shown of previously completed projects. They confidently assured us that they would take our ideas and create a timber structure that would turn our vision into reality. A large deposit check has handed over and we waited with anticipation and some trepidation. We were not disappointed. When the first truck arrived full of timbers and Tamlin's experienced crew started the process of placing and fitting the many intricate pieces we were elated. We had been very particular during the design process in exactly what we wanted and how it should look. Once the center portion of the roof and ceiling structure was complete we knew we had made the right choice in choosing Tamlin Custom Timber Frame. I would not hesitate to use them again, and more importantly the homeowner's are extremely happy."
-New Creation Homes Ltd.
Custom Timber Package for Home in Fort Langley, BC
"…I have worked with Tamlin Homes as a builder and client for many years and I have the greatest respect and admiration for the level of professionalism they bring to the table. They have a highly skilled design team who bring clarity and functionality to the ideas and projects that are presented to them. They take the time to listen and honor the client's needs. I am especially impressed with the detail, quality and design of their timber frame components that make every project of mine a success. Tamlin team were partners in 12 of the projects I've worked on over the last number of years, including the Gleneagles Golf Course Club House renovation and restoration, which is a jewel in the West Vancouver Municipality. Kudos to Chris and Paul for their dedication and leadership in the industry."
-Peter Moir
Crag's End Construction
"It is an extraordinary pleasure to be able to deal with a company that has such integrity and stands behind everything they say and produce. Tamlin has always been fair and easy to deal with."
-Patrick Bongers
"…thank you for all that you have done to help us realize our dream home. From our first phone call, when we began to realize that a Tamlin timber frame home could be a possibility, to the present as we continue with construction, your company has been accommodating and patient. Thank you for your time, patience, expertise and your understanding that this was an adventure for my family, sometimes a little scary, but your company has actually made the whole project fun."
-Chris Langley
Built on Sunshine Coast, B.C. – Hybrid Timber Frame
"…this has been such a wonderful experience & the work you have all done is amazing! The house is SO BEAUTIFUL! We can't thank you enough…"
-Amy & Joe Gutting
Built in Findlay, Ohio – Hybrid Timber Frame
Haruyo says… "Our cottage at Texada Island has become a landmark of the village of Van Anda. We say "we built the round house", and most everybody says, "Oh I know where it is!" People know because of its unique design and the beautiful cedar exterior finishing. The house, thanks to Tamlin, is round (to be precise, 24 sided), with a 15 ft ceiling and a large round sky light supported by four impressive Douglas Fir log posts at the center of the house… a tasteful combination of wood species is also a characteristic of this house… from the planning stage to the finishing stage, Paul and Peter at Tamlin provided excellent communication with us, explained in detail, helped us select materials, and always showed us clearly the cost information…"

From Neil … "The house is very nice and was built very efficiently… It even ended up costing a bit less than the earlier estimates… I would recommend Tamlin to anyone. They came up with the design for what they called and "Irish round house" (because they had built one already in Ireland). Peter and Paul answered every question we thought of and many that we didn't think of. The service was always excellent… it's true that the house has become something of a local landmark and not just on Texada Island…. Tamlin is a very good company… I don't think you could go wrong working with them…"
-Haruyo Shikano & Neil Abramson
Built on Texada Island, B.C. – Round House-Frame
"…thank you Tamlin team for making our dream cottage possible. We will no longer be able to refer to it as a cottage as it is more fittingly a country home but nonetheless the Tamlin touch clearly was the touch we needed… I was particularly impressed at how you listened to what we wanted in a building, asking questions and then putting the concepts together for review… I want you to know that the fact you didn't charge us for the extra two trusses and a few sheets of OSB and framing material did not go unnoticed…. we also appreciated your honesty in guiding us along with the decisions on details… the quality of the lumber and packaging of it for shipment was as you promised; top quality and logical in it's packaging. The building inspector and others that stopped by all remarked on how clean and straight the lumber was. Your method of packaging the lumber up into logical lifts and the documentation explaining what was in each package and its intended use made the framing very efficient and with little waste and confusion…"
-Ken Barrie
Built in Gull Lake, Manitoba – Custom Frame
"…Tamlin International Homes provided us with peace of mind home building. From the design phase to selection of materials we felt we were getting a quality product with a custom built touch… the staff at Tamlin are knowledgeable in all ends of home building and were a wonderful resource in helping us choose the products that best met our budget and personal tastes. I would not hesitate to use Tamlin Homes in the future…"
-Howard Zatwarnitski & Jeanne Zimmerman
Built on Sunshine Coast, BC – Glulam Timber Frame
"…my wife and I imported everything we needed to build a North American style house in Japan, saving a bundle I might add. I am very satisfied with the service we received from Tamlin. It is easy to get good service before the purchase is made. After is the key. The guys at Tamlin helped me through the various stages of building, and even gave advice to our builder, even AFTER all the materials had been delivered and all transactions completed. That is great service…"
-Brian & Naoko Dritschler
Built in Nagano, Japan – Custom Frame
"…I would like to take this opportunity to thank you for the professional support you provided to make this project the success that it turned out to be. Your firm delivered everything promised and, then some. The advice you gave in the use of particular construction materials was very helpful and went beyond the knowledge of the architect and other advisers we were using. Thank you again for assisting us! It was a pleasure doing business with your firm…"
-Marc & Dee Schoen
Built in Albion, California – Hybrid Timber Frame
"I have been importing Tamlin house packages as a distributor and builder in Portugal for over 17 years. Tamlin has always been able to understand our local building methods and adapt their house package to our specific needs. They are the most dependable company to deal with."
-Herminio Simoes, Lacecal
Portugal ~ Dealer
"Tamlin International Homes Ltd. assisted us to attain our dream. They took our house plans, finessed and engineered them into a home. The standard of workmanship and quality of materials was exceptionally high. Tamlin Team followed the progress of our project and helped us over the learning curves. We highly recommend Tamlin International Homes."
-Pam & Peter Kenny