Building homes since 1977, Tamlin has nearly 4 decades of experience in what we do. We can discuss your plans with you to help identify possible opportunities you may have missed.
Every staff member at Tamlin can tell you how we work and help with all of your questions. We also have in-house experts in designing, building requirements and project management to assist you.
The sky is the limit when you build a Tamlin Home. We can modify plans, work with your designer and make plans that show as much or as little wood as you would like.
Expect quality construction with Tamlin's Homes. We build and test-fit your home components in our North American factory, before shipping them to your job site.
We use highly-desirable BC Woods in our home construction. You will find Western Red Cedar, Douglas Fir and other fine wood products.
Build your home for energy-efficiency, with natural materials and modern techniques. We can help you understand what's involved in a green home and help you make the best choices for your budget.
"[Tamlin provided] prompt and communicative responses on a regular basis – could not have asked for more. They were always willing to suggest things that we would not have thought of. Randy was always available by phone with a call from the job site for technical support and assistance."

– L. Landay

Built on Vancouver Island, BC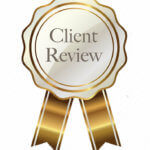 Advantages of Working with The Tamlin Team
Tamlin customizes every timber frame home, integrating the ideas of our clients into the design. With all the necessary resources in one company, our approach is fast and efficient.

Our clients are in control of their projects from the initial stages and we provide the tools for clients to make design decisions which have a substantial impact on controlling costs.

Most of our clients prefer to use our experienced in-house timber frame designers, but we also offer the services of a local registered architect and interior design coordinator.

Timber frame structure and components are integrated with conventional frame construction to custom design your hybrid timber frame home. The result is often a substantial materials cost savings of 20-30% compared to a full traditional timber frame house.

We can further simplify construction using our "hybrid" approach by optimizing the design which often includes panelized wall and roof construction, ready-to-assemble timber components and other premade and prefinished building components.

Many of our clients save costs by using our system to build themselves on their own time-line. However we can also provide the construction services to help you build.

All materials are carefully packaged and delivered directly to your site, reducing the time and expense of numerous separate deliveries.

Prefabricated components, prefinished exterior sidings and panelization save labour and installation costs on site, provides a higher level of quality, speeds up construction and decreases the amount of wasted materials from cutting.

We have the experience and industry contacts to provide our clients with expertise in many areas of home building including geothermal energy, HVAC systems, site preparations, various insulation and ventilation methods, septic systems, subtrades, etc.